Sustainability
Workforce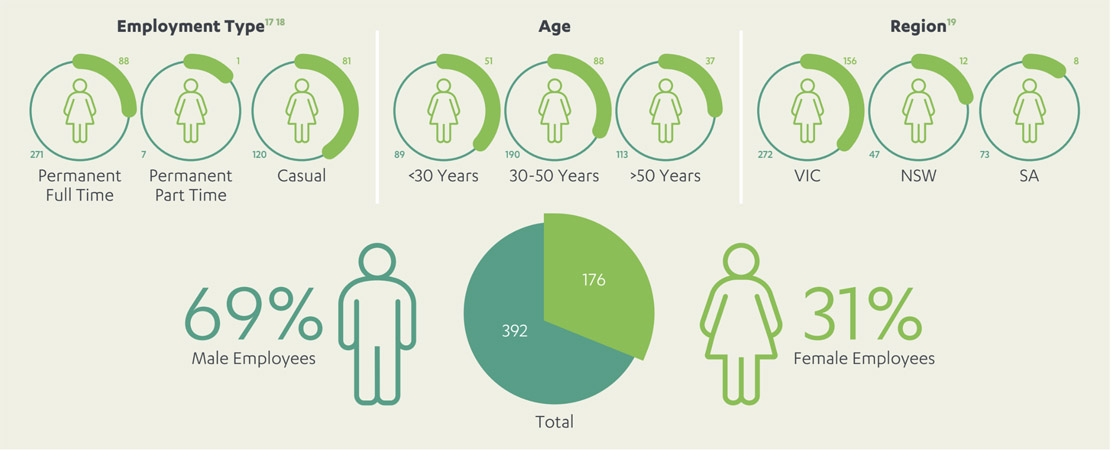 Over 550 Full time equivalent employees
We employ over 550 full time equivalent employees including executive, permanent, contractor and seasonal (casual and labour agency hire) personnel throughout regional and metropolitan Australia.
Enterprise Bargaining Agreement
53% of these employees are covered by an Enterprise Bargaining Agreement (EBA). In any given year, around 20-30% of the SHV workforce is casual, either employed by SHV directly, or through labour hire agencies, including through the government Seasonal Worker Scheme.
Wellbeing initiatives
Personal health and mental wellness are the focus of more targeted wellbeing initiatives.